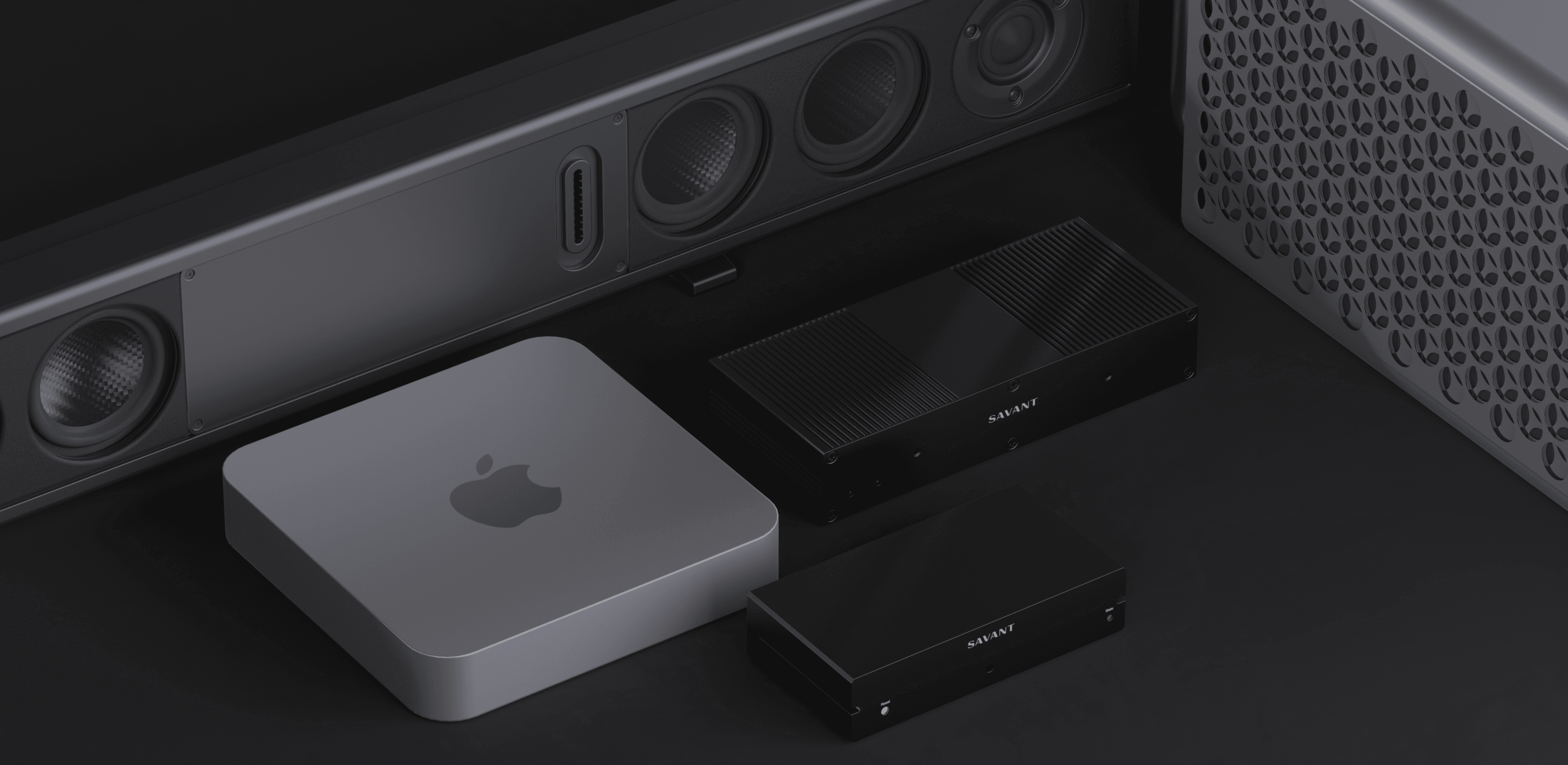 How amazing happens The Savant Hosts
The core intelligence of our platform is the Savant Host. With the most sophisticated software in the industry, Savant Hosts manage the technologies used within any smart home.
Learn More
INTELLIGENT COMMUNICATION
Savant Hosts deliver the core intelligence of the Savant platform, driving the technology across your entire smart home. Through the most sophisticated software on the market, Savant Hosts manage every subsystem throughout the home or property to deliver a single unified user experience. Our systems not only scale with your needs, but are also designed to be updated to stay aligned with the latest technology and features.
CUSTOMIZED FOR THE WAY YOU LIVE
Your Authorized Savant Dealer will create a plan to customize your Host for your unique property needs. From door locks to lighting, shades, and security systems, your Savant Host will be tailored to the way you live and work.

INTRODUCING ESSENTIALS
New Essentials Annual Subscription assures your home is accessible and never out-of-date, delivering you the technology resiliency you deserve.
ClOUD BACKUP coming soon
Your dealer will have access to all system updates no matter how big or small, cloud back-up features to make system upgrades a breeze, advanced integrations and enhanced client care services. You will also be able to create Savant scenes that can be activated from anywhere in the world and even set notifications that can alert you to anything happening in the home.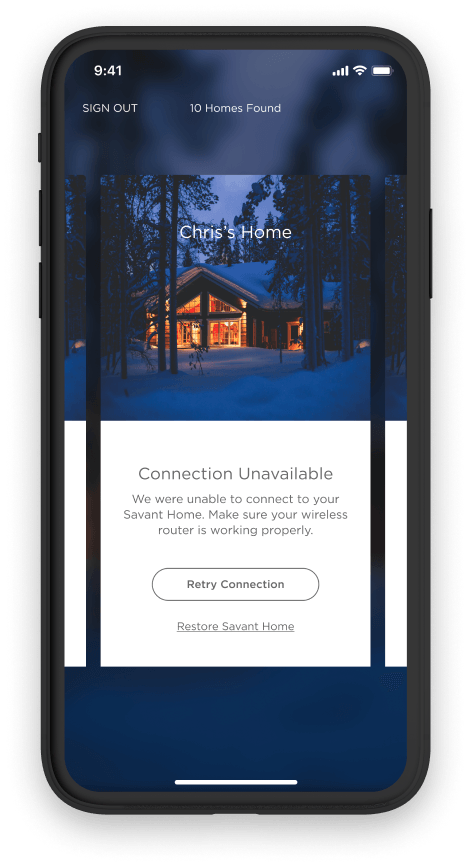 Lost connection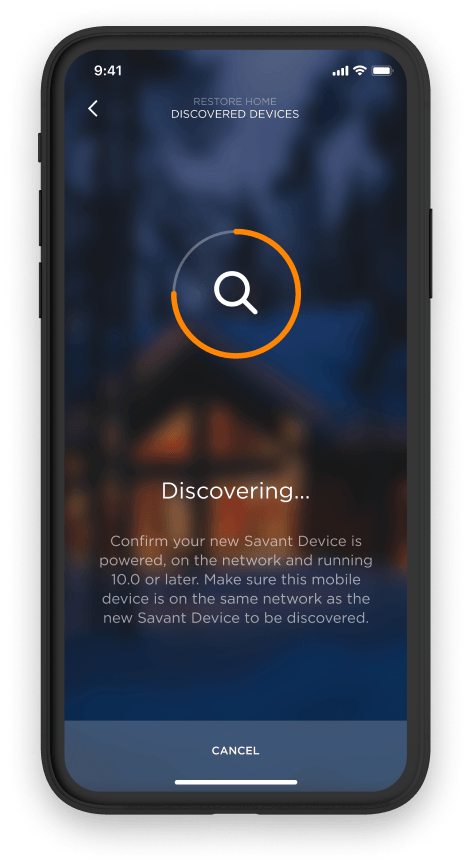 discovering devices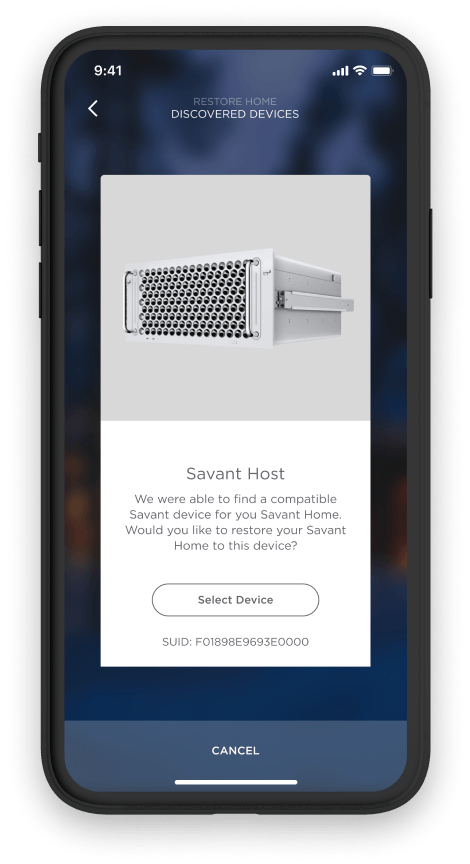 Host discovered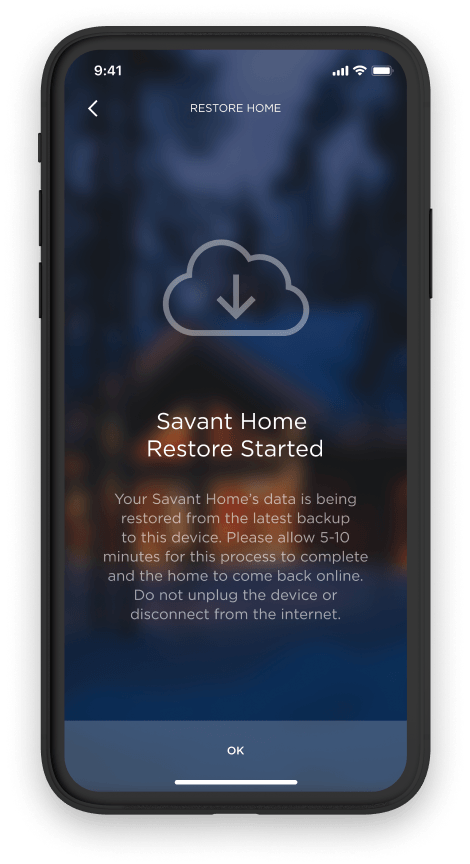 restore started
A HOST FOR ANY HOME
Whether your home is a designed for a single room of automation or you are looking for automation across the entire property, Savant offers the perfect solution. No matter what host is right for your project, users can always personalize their experience with unique room photos, unlimited creation of Savant scenes inside the Savant App, as well personalized a music dashboard for every user.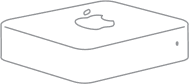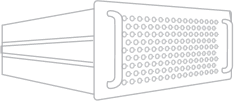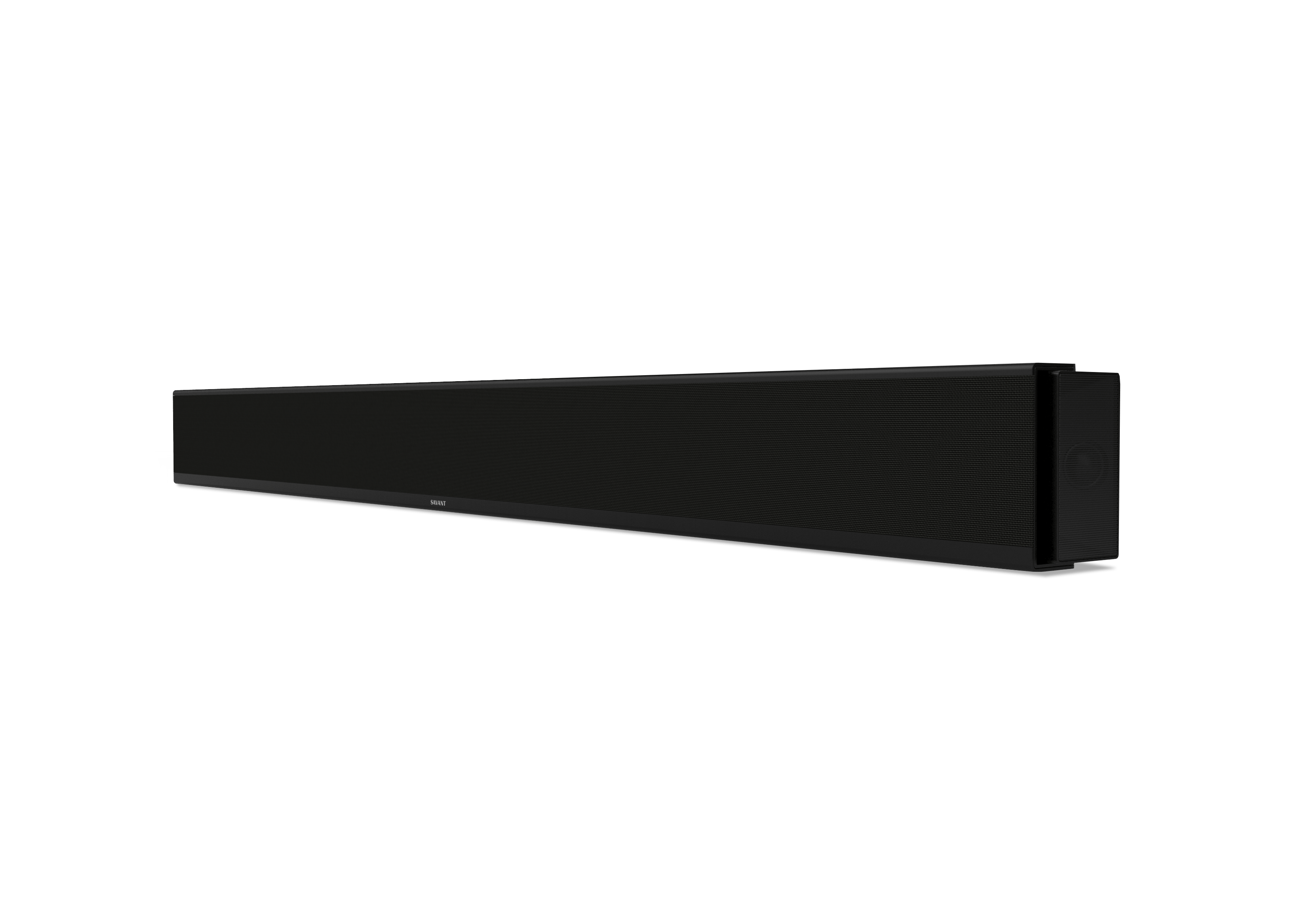 BUILT-IN HOST
Designed for homes that need up to four rooms of audio control, with 2 rooms of full automation, including lighting, climate, shades and security.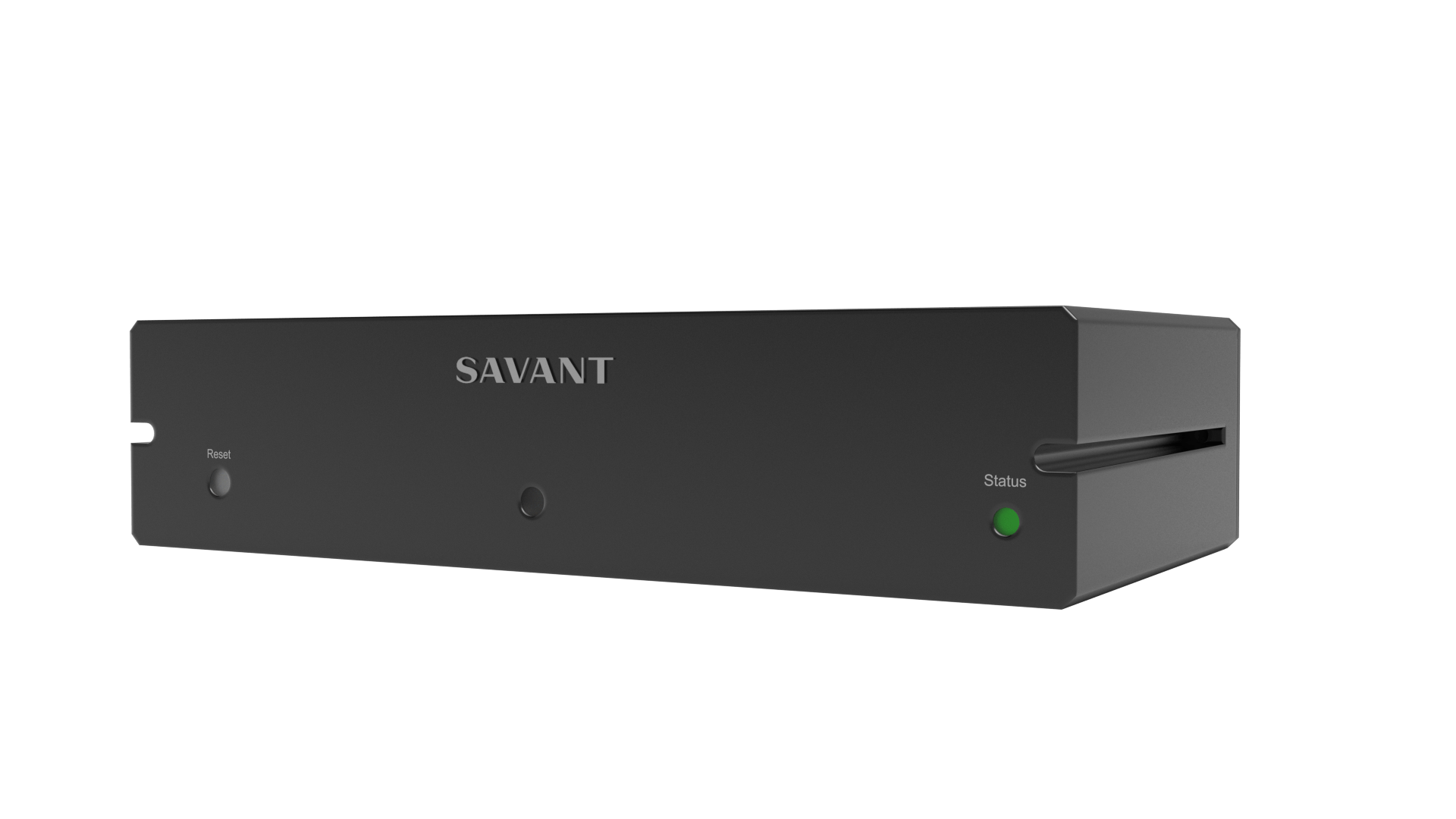 SMART HOST
The Smart Host is the perfect choice for most homes, providing a full Savant experience.

PRO HOST
Pro Host is appropriate for larger homes requiring a higher degree of customization.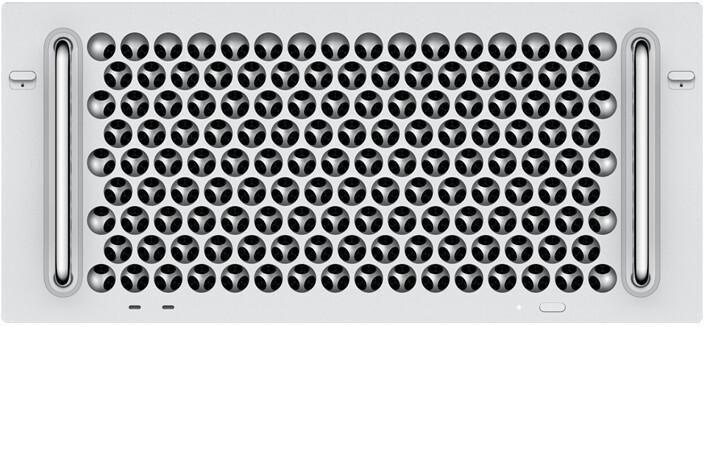 SUPER PRO HOST
For complex installations customized to your lifestyle, Savant's flagship Super Pro Host, offers the highest expression of Smart Home benefits and technology.
Get a list of trusted Authorized Dealers in your area. Choosing one is the first step in creating your Savant Home.
Learn More