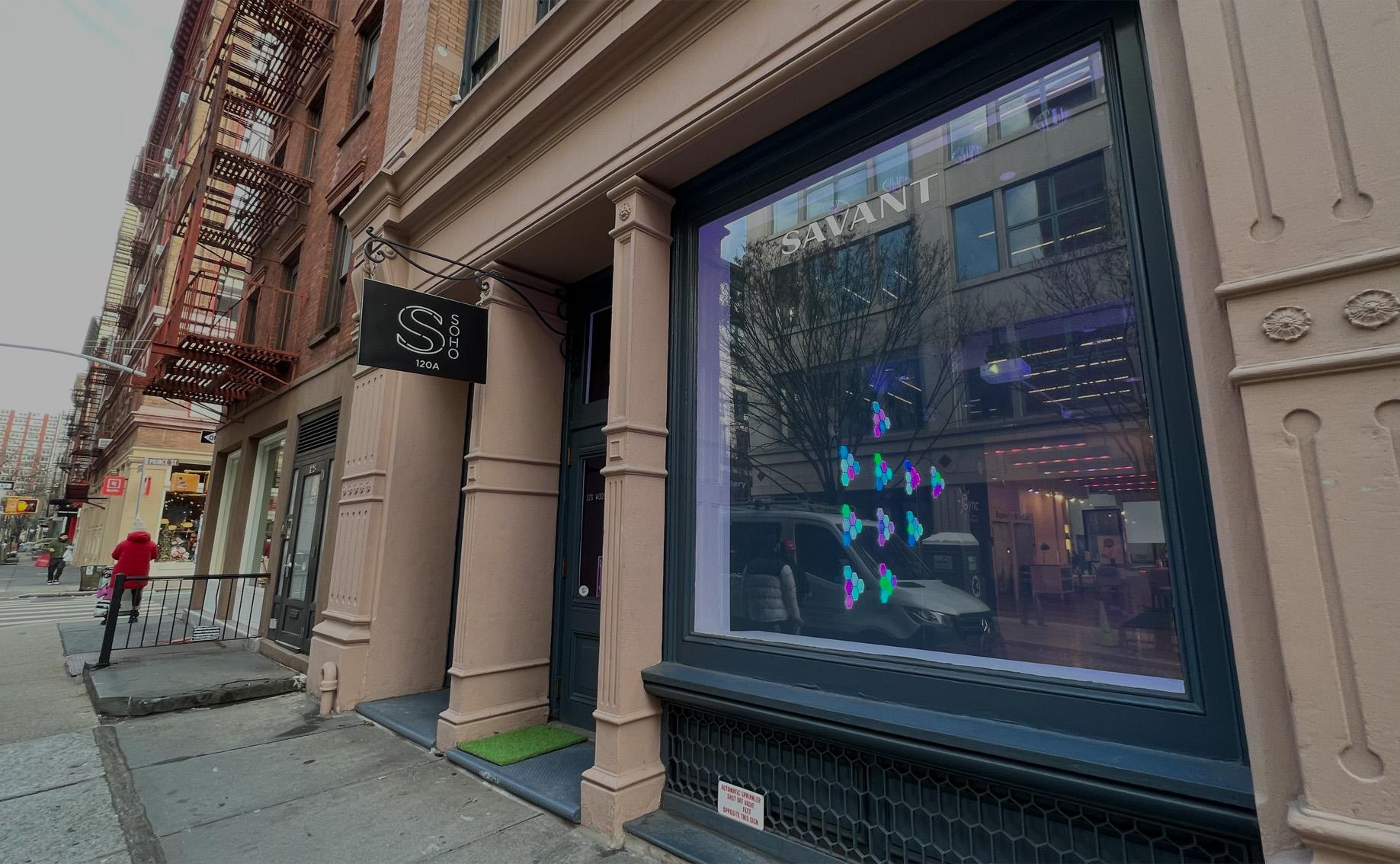 Experience the future of home living at our Soho gallery
Get Directions
Located at 120 A Wooster St. in the heart of New York's fashion district, Savant SOHO is your chance to experience the latest in smart home technology in person. Stop by to peruse, purchase, and / or speak with a consultant about your smart home needs. The Savant SOHO smart home gallery is the place to learn about the full range of our technologies, starting from Savant's easy-to-install GE-branded Cync™ products, the new Savant Power Systems, and even the most advanced Savant home solutions that include audio / video, security, climate, lighting control, and more. Stop in for a visit and see what Savant can do to make your home smarter.

Savant SOHO is open Tuesday to Saturday 11-7, Sunday 12-6 and is closed on holiday weekends.
EXPLORE THE BENEFITS OF A SMART HOME
Meet with a Savant Specialist to see how smart technology can enhance life at home.
RESERVE OUR SMART HOME GALLERY
Book your next client meeting, team training or professional event in the Savant Smart Home Gallery.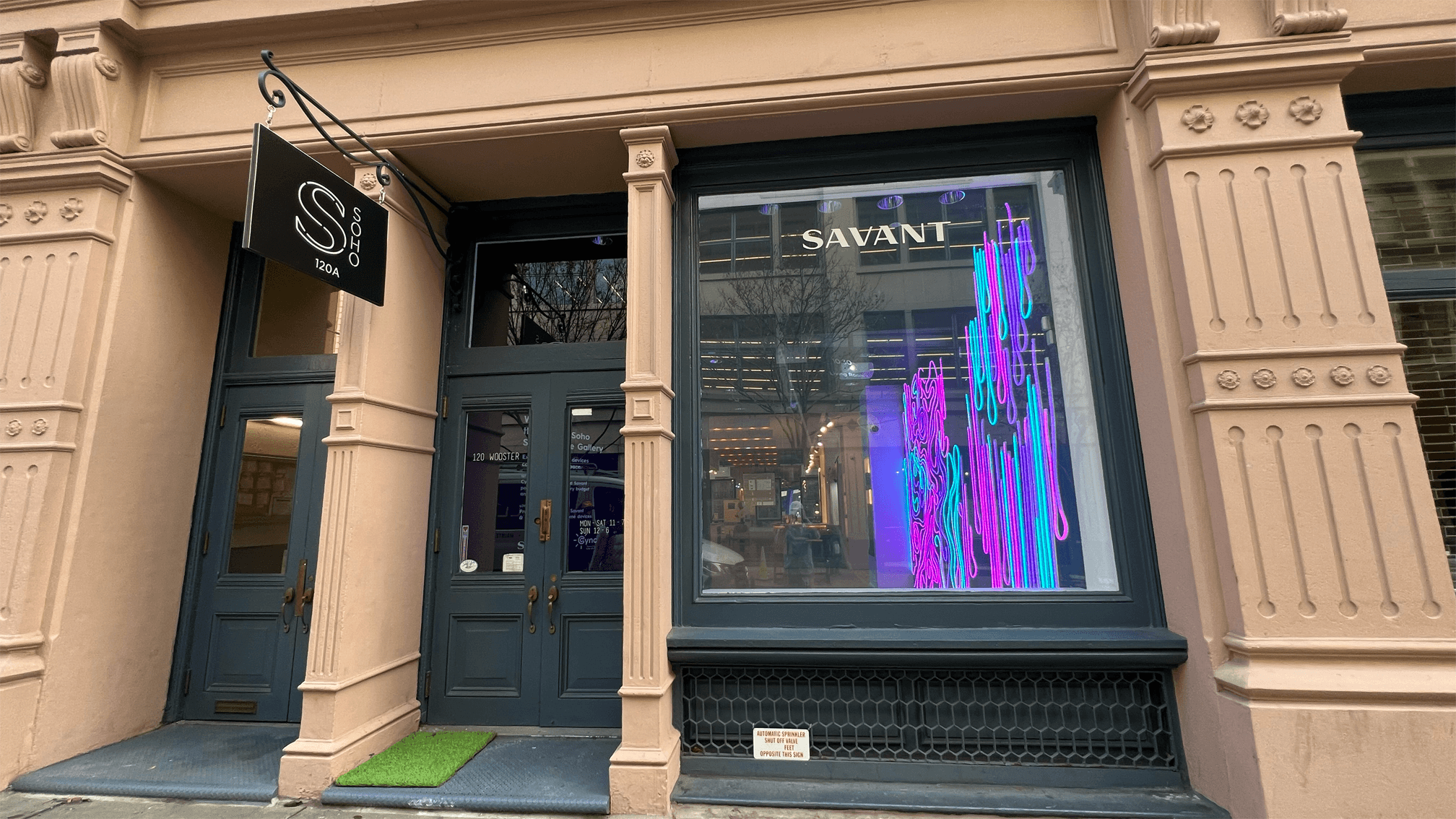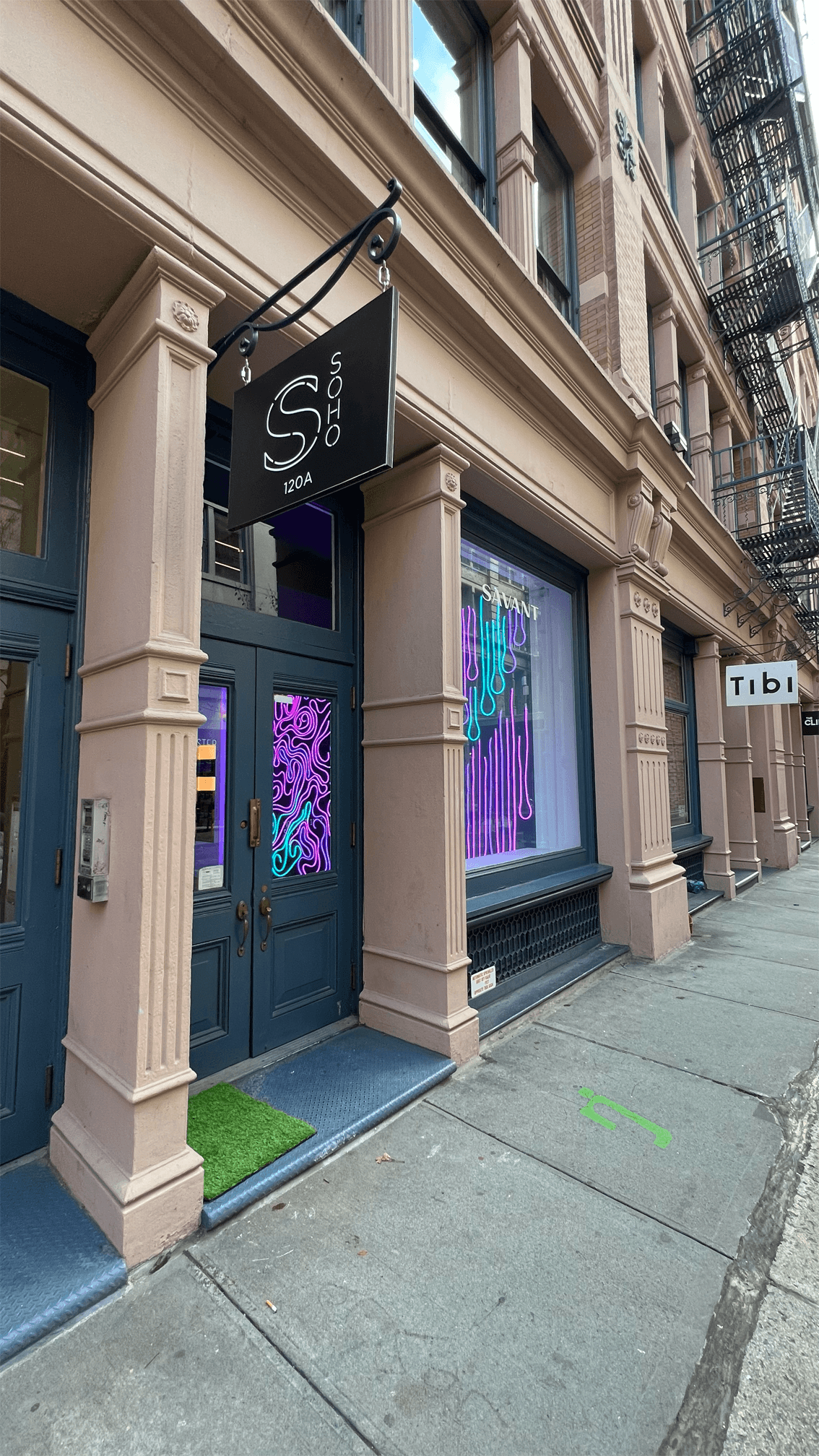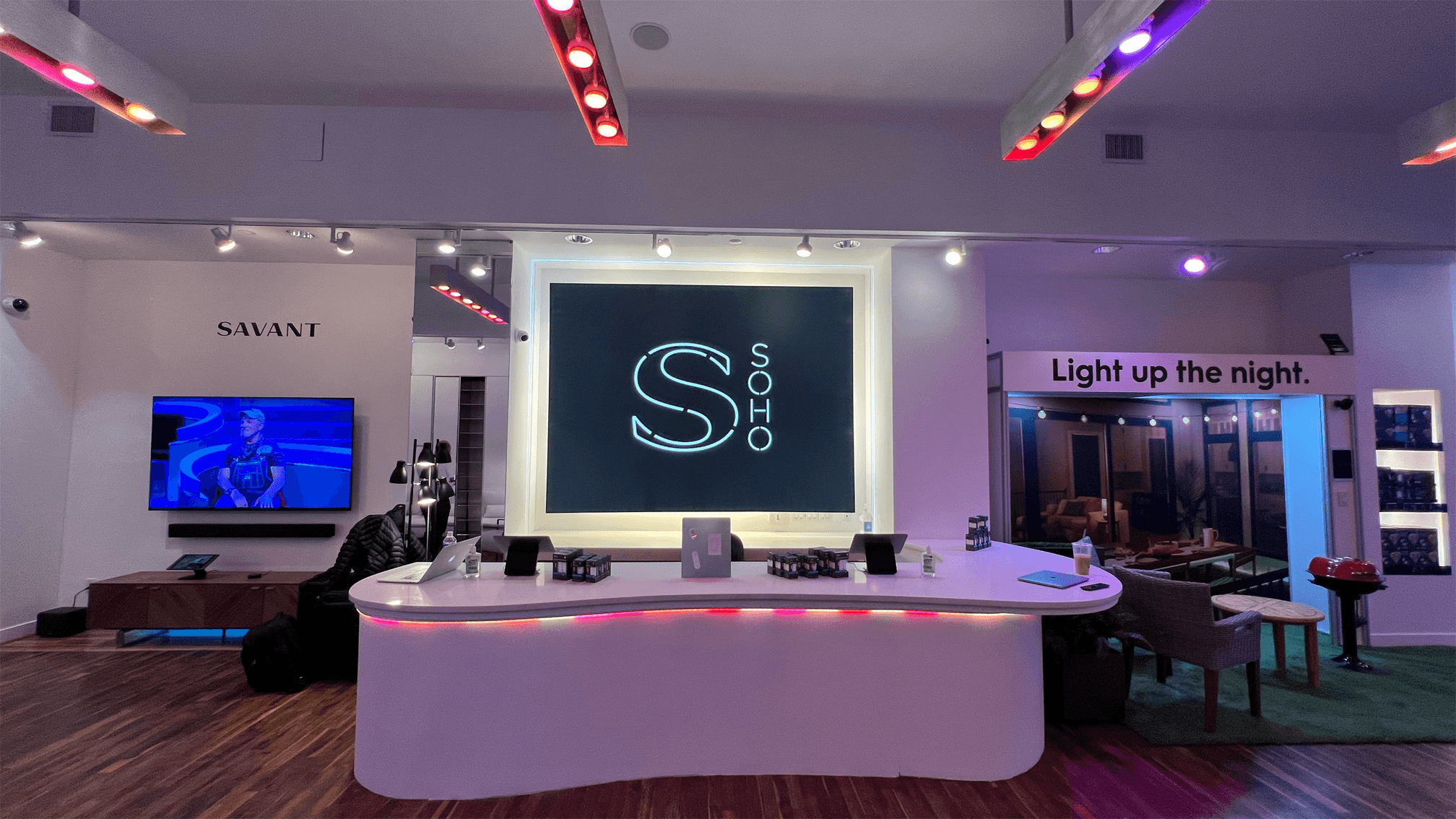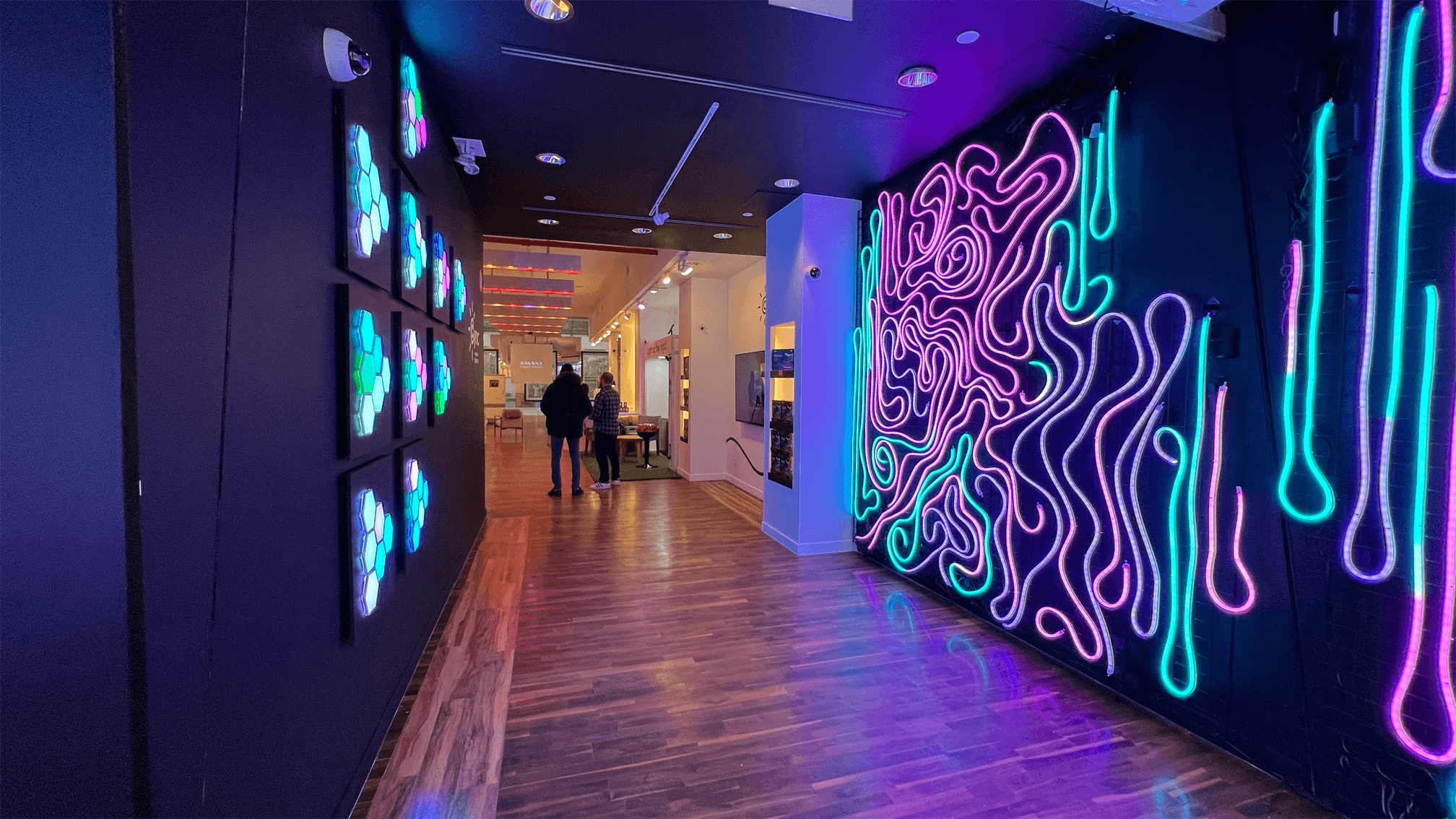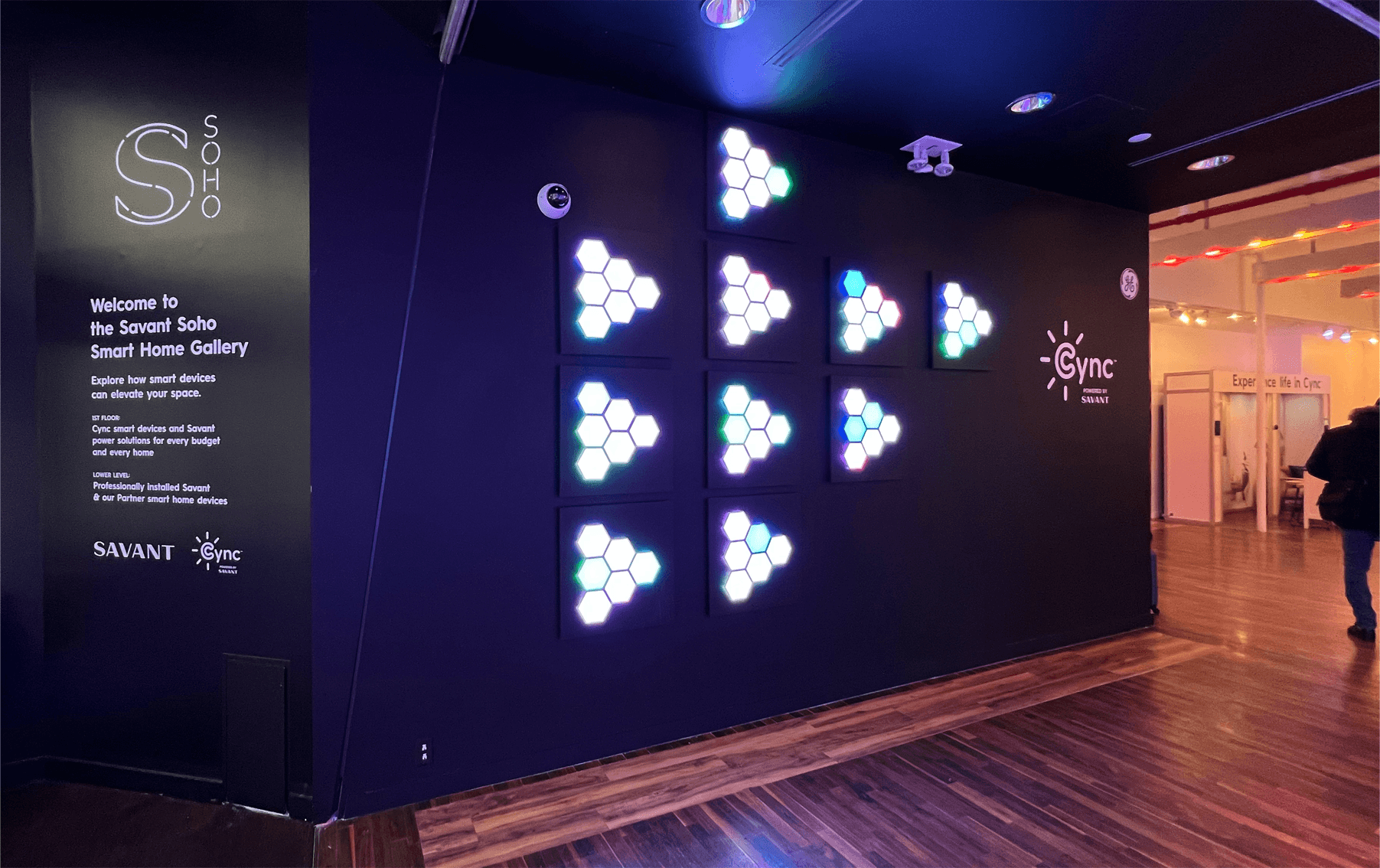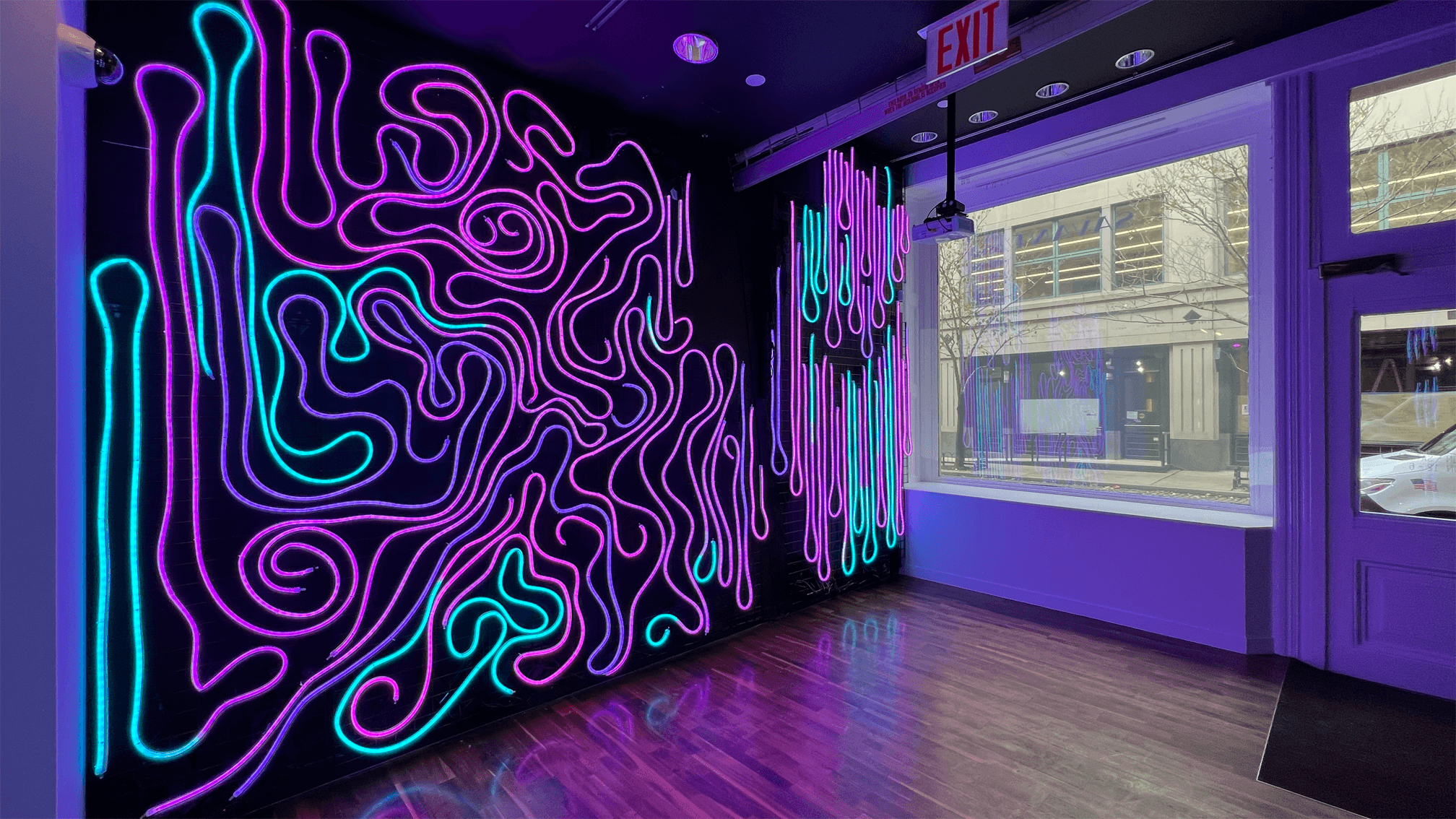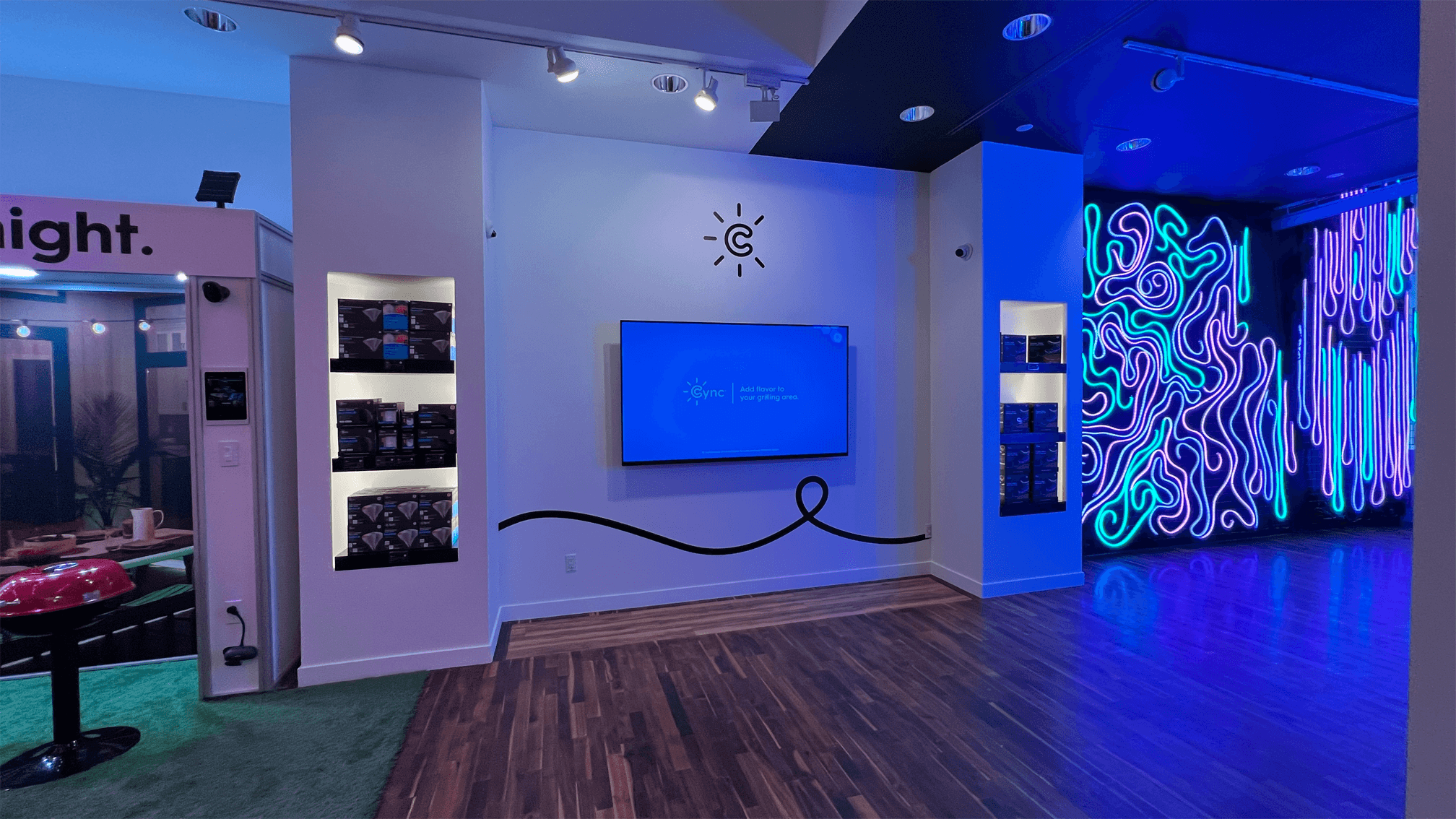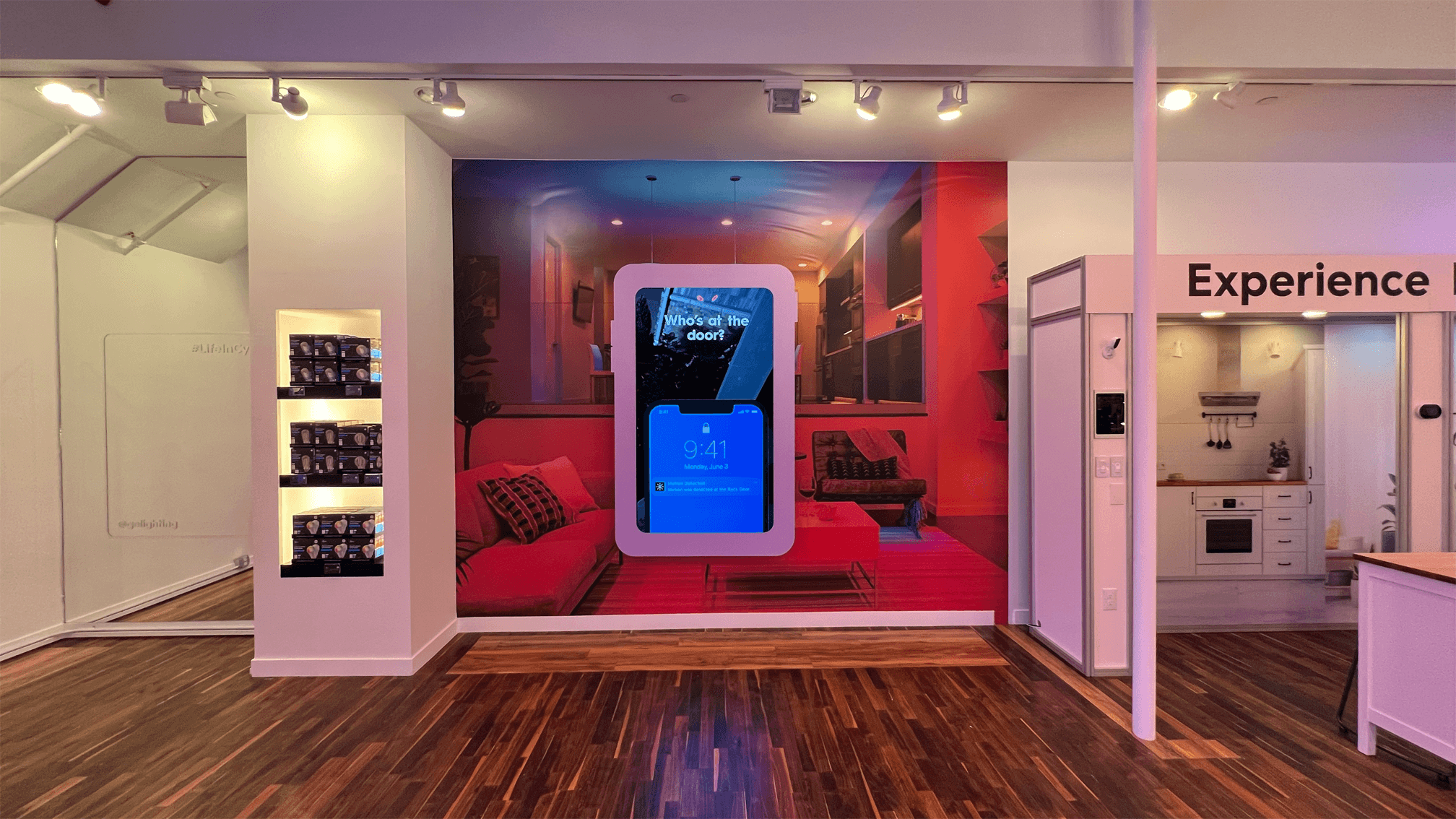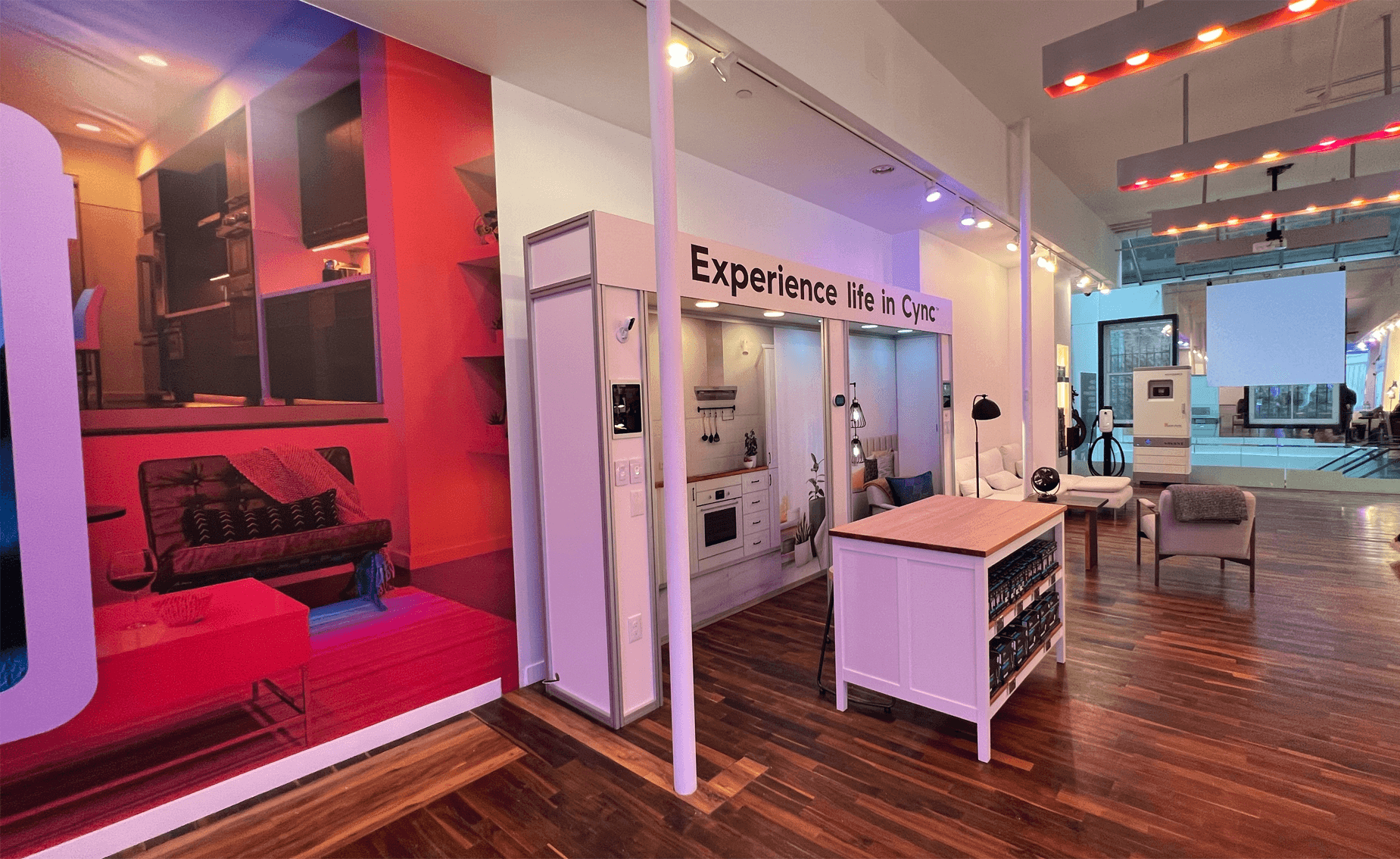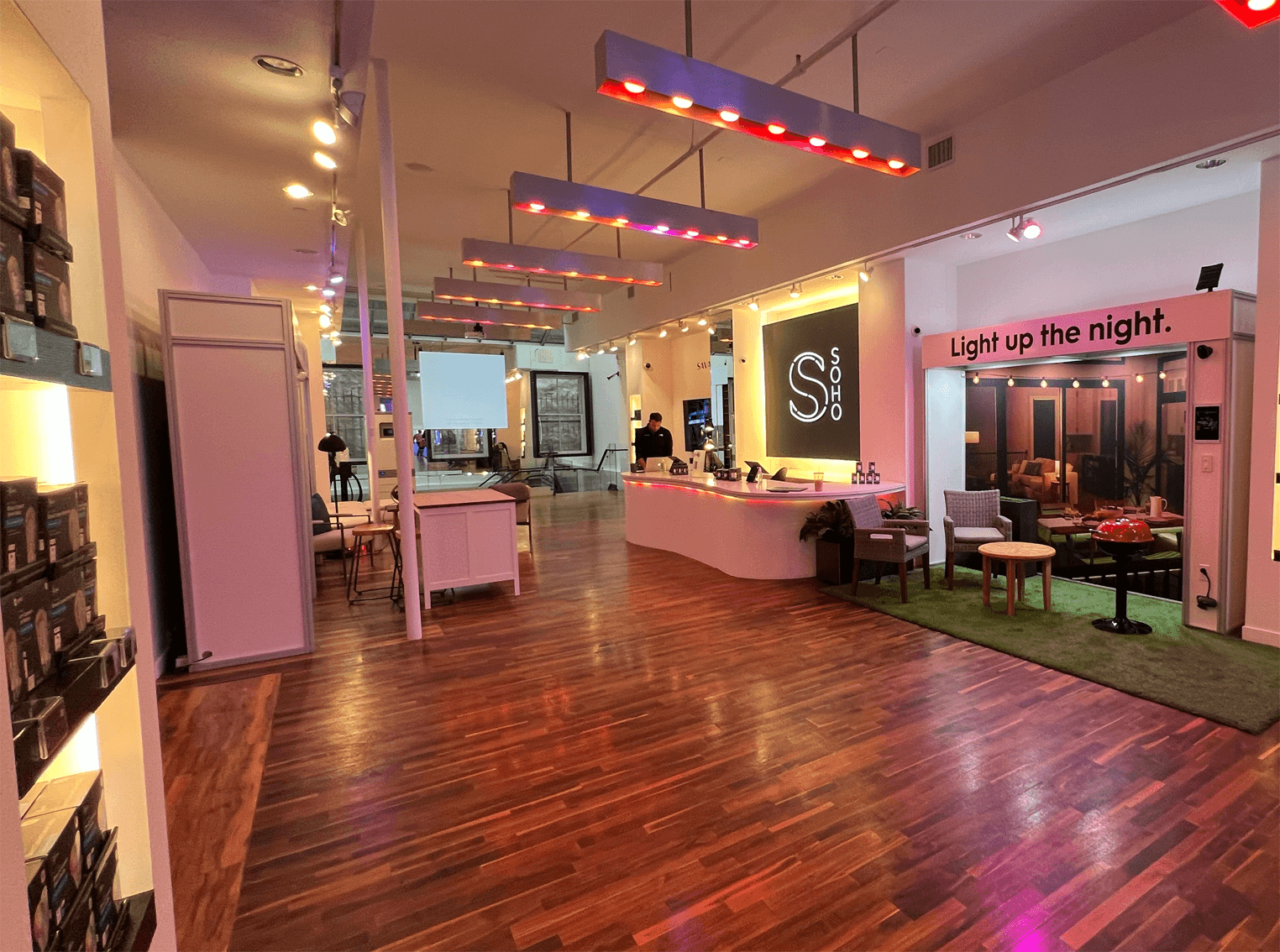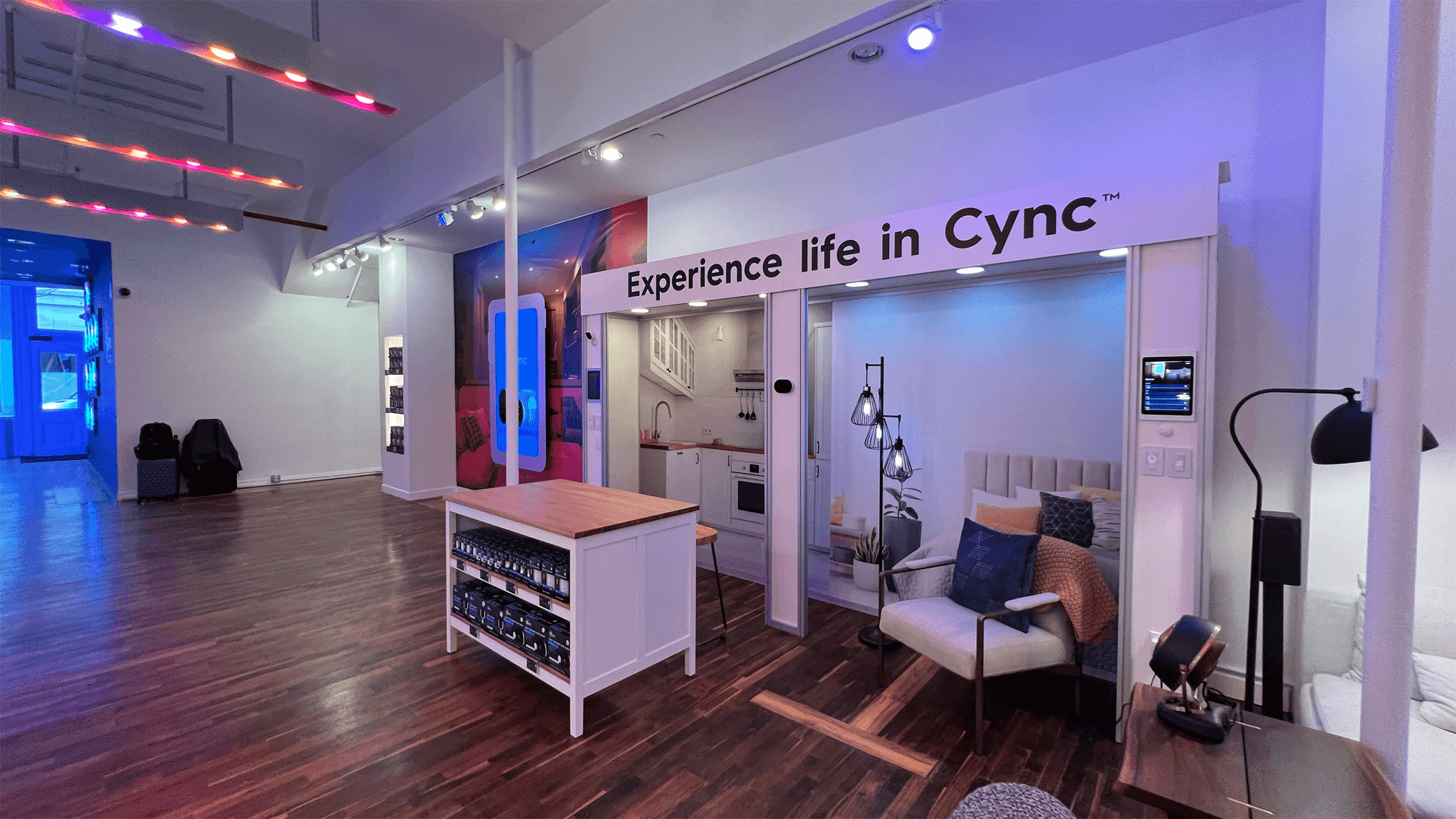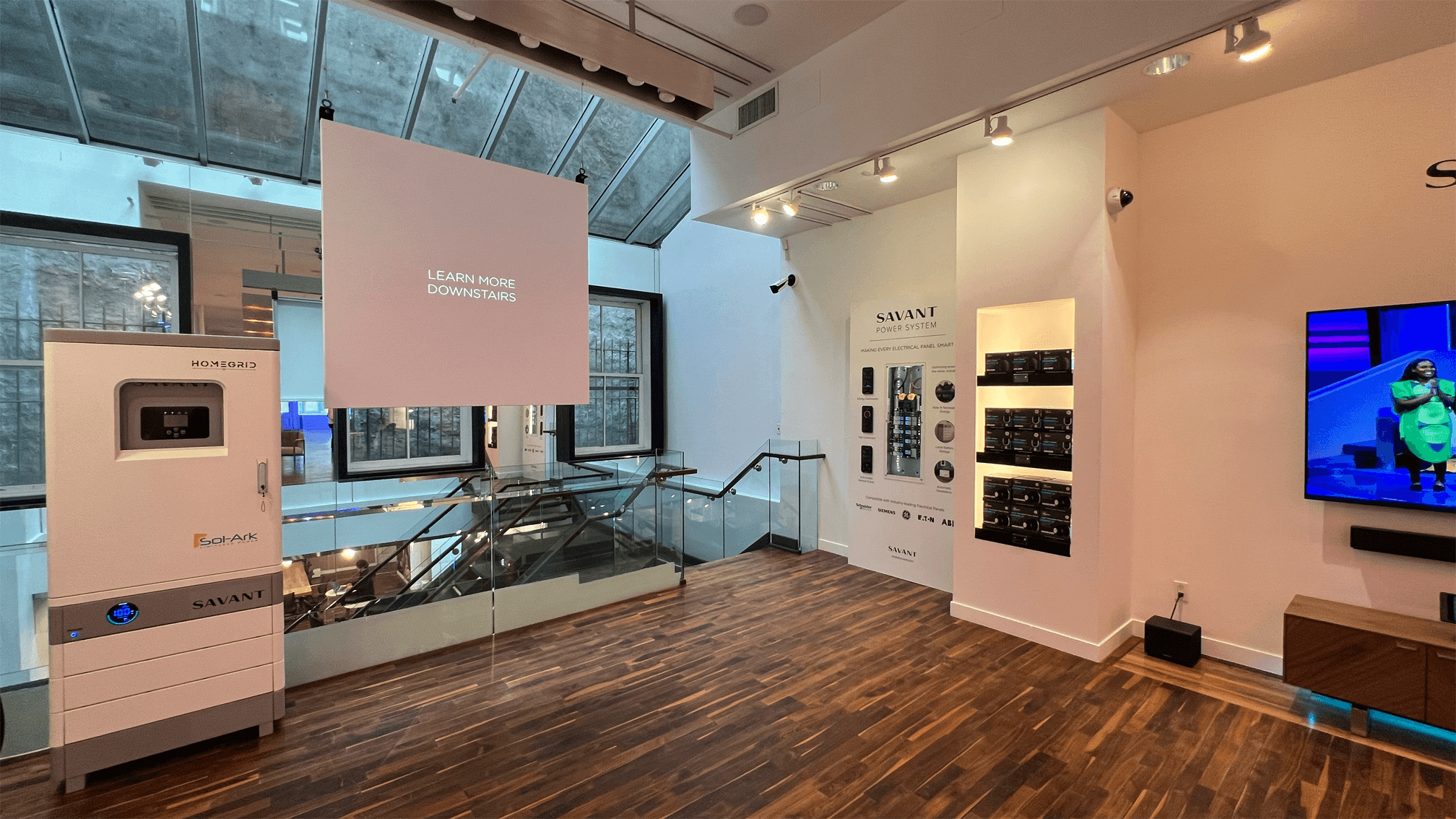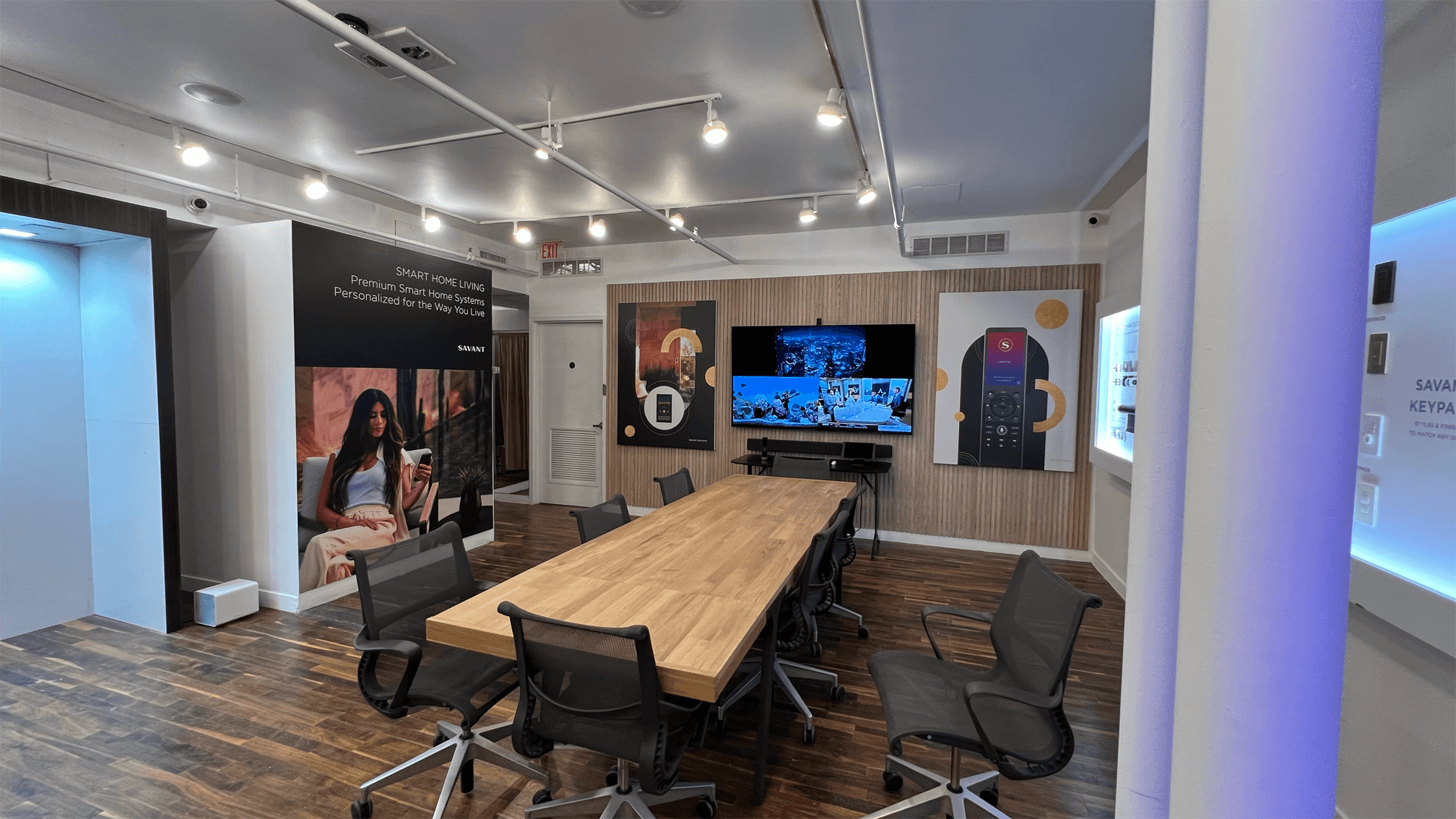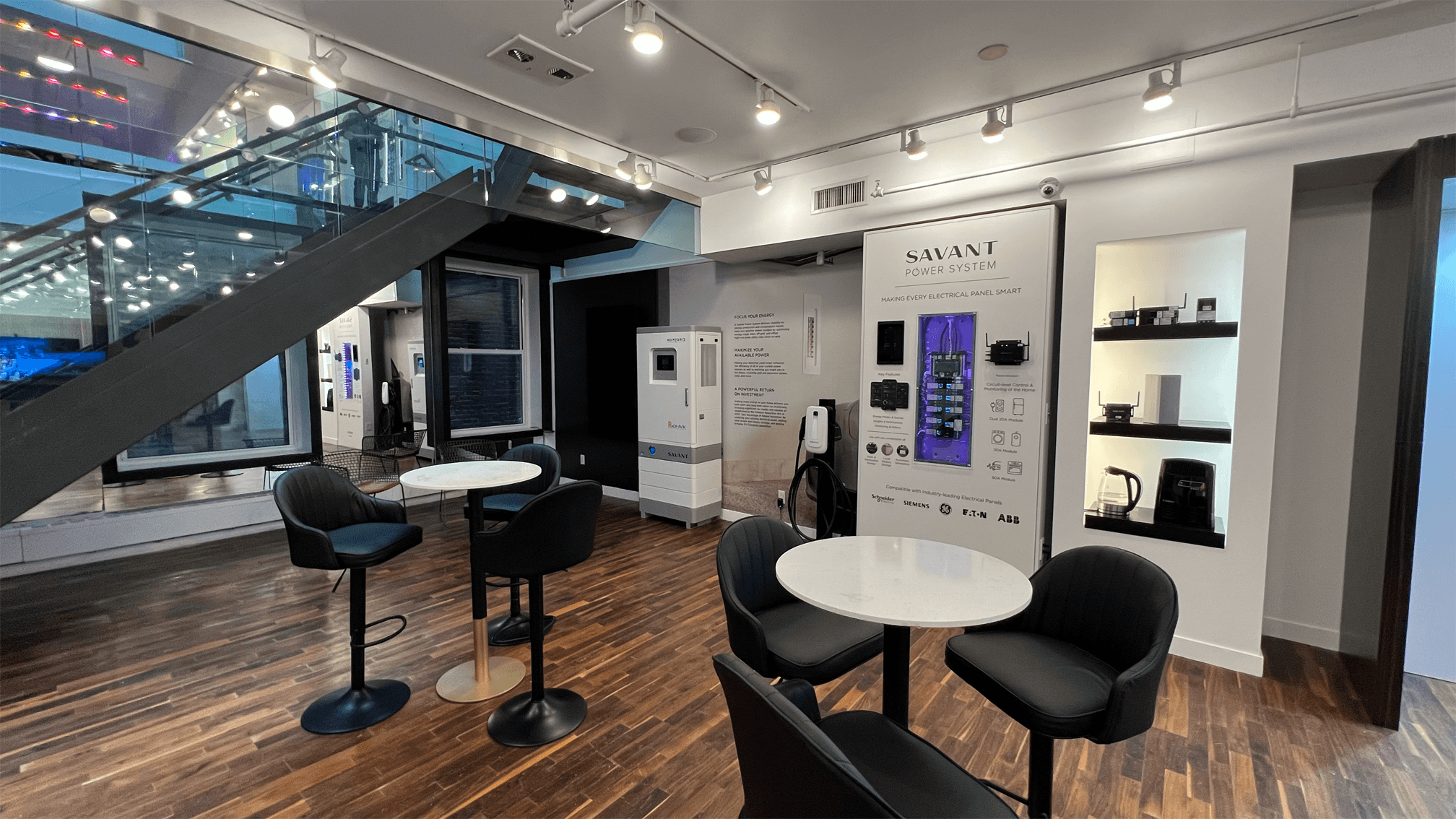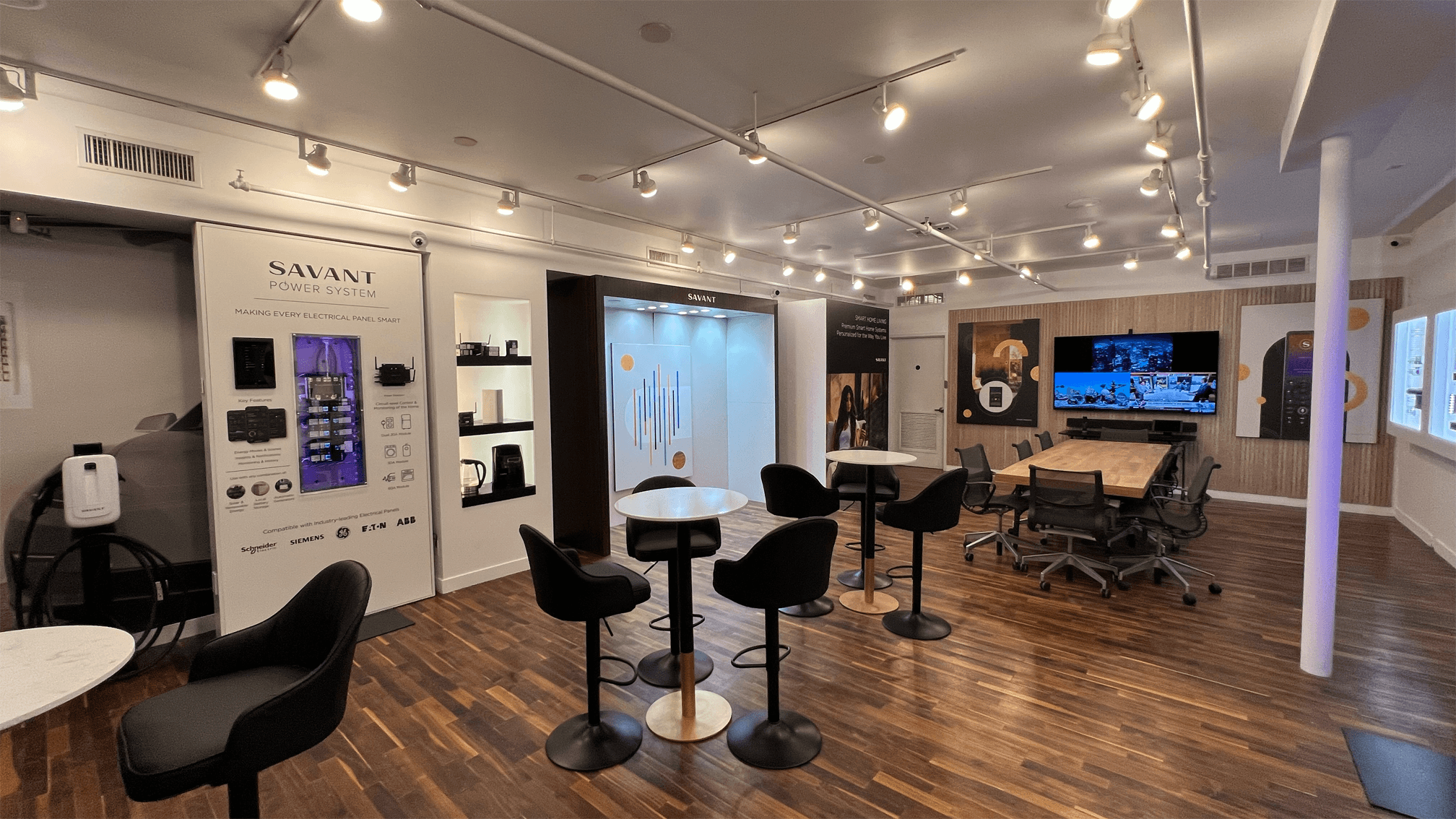 STEP INTO SMART AT STREET LEVEL
On the first floor, the company features an opportunity to see and learn how DIY smart products can enhance a living space. Savant's GE-branded Cync™ products will be incorporated into several residential vignettes and visitors can use the intuitive Cync app, powered by Savant to see how products can be easily controlled while at home and away.
Hands-on and fun activities, such as creating wall designs using Cync Full Color Light Strips and a color-changing selfie station, are co-located near the vignettes. Future plans include smart workshops, as well as informational and décor focused classes.
Consumers also benefit from seeing how easy it can be to add smart energy solutions to any home. The Savant Power System can deliver the benefits of smart power to every home and can be designed to control and monitor a few main use circuits or to manage all loads/circuits across the entire home.
A Savant Power System also helps to manage a variety of power resources, including solar, battery and back-up generator power, reducing dependency on an aging grid infrastructure. Smart power solutions are becoming increasingly popular for consumers as systems form the foundation of a smart home. Savant technology experts are available to discuss new federal incentives, designed to increase adoption of residential renewable energy and power management, that make smart power systems more affordable, while helping to enhance energy efficiency and sustainability.

SMART ELEVATES TO NEW HEIGHTS ON LOWER LEVEL
On the lower lever, homeowners looking for professionally installed smart home solutions can go even deeper. Savant experts are on-hand to discuss and demonstrate how advanced smart entertainment, networking, security, energy, and lighting solutions can elevate even the grandest of homes. For those interested in adding Savant solutions to their living space, staff members work side-by-side with consumers to develop a custom plan that delivers premier whole home automation and the ultimate smart home experience.
GE is a trademark of General Electric Company. Used under trademark license.