Introducing a family of smart energy products that will change the way you think about power in your home.
EXPERIENCE THE POWER
INTRODUCING THE FUTURE OF ENERGY
Scalable Savant Power Systems paired with the Savant app, delivers you full control over time-of-use pricing, off-grid energy independence, and backup power sources including automatic generators. Savant Power Systems make it all easier.
Learn More
Learn how any electrical panel can become savant smart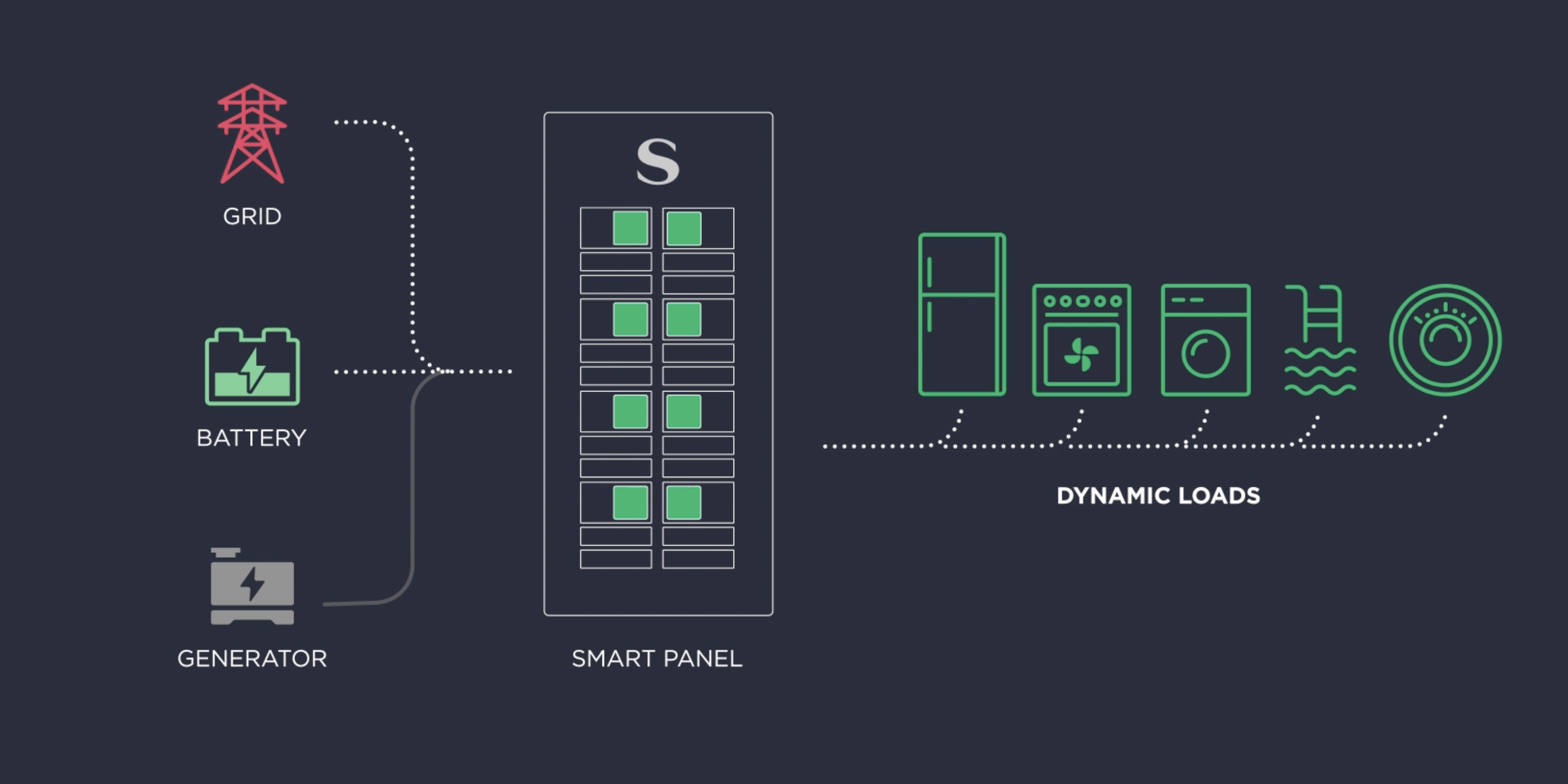 Check out how simple enhancements to your electrical panel can make your home's power more flexible and efficient.
WATCH THE VIDEO
YOUR PERSONALIZED ENERGY DASHBOARD
Whether you want the ability to check the status of your home's current energy consumption or are looking to dive deep into historical data trends, the Savant app's energy service delivers you full insight and control.

ELECTRIFY YOUR LIFE

MANAGE EMERGENCY POWER
SMART ENERGY FOR EVERY HOME
Savant Power Systems are designed to scale, delivering the benefits of smart power to every home. Monitor a few main, power-hungry circuits or monitor every circuit in the home - the choice is yours. 
Best of all, Savant Power System Modules are installed in standard electrical panels, no hard-to-find proprietary panel required.
Focus Your Energy
Everything else in your home is smart, why not your energy? 
Smart Energy delivers you control of your power on your terms.  
Set a schedule to power your EV, put your home into ECO Mode to reduce costly time-of-use rates, or use smart power to extend the available hours of your local battery.
Review your progress over time and intelligently adjust your settings all from the Savant app.
SCALABLE STORAGE SOLUTIONS
The Savant Power System offers a variety of integrated and scalable solar inverter and battery storage solutions through partnerships with industry leaders like Sol-Ark and HomeGrid, powered by Lithion. Savant offers storage solutions that can meet the needs of any size job, available in convenient packages that include everything needed for a smooth, hassle free install.
ALL UNDER ONE ROOF
Disparate energy solutions throughout your home can make resources tough to manage and usage impossible to monitor. With a Savant Power System, you can bring everything together, including EV Charging capabilities.
When connected to a Savant Power Module, the Savant LVL 2 EV Charger enables you to monitor energy consumption trends, manage power usage by automatically powering down other high-current devices while actively charging, and to schedule charging, intelligently avoiding peak utility rates.
A STUDY IN ENERGY INDEPENDENCE
Looking to reduce your dependence on a fragile energy grid?  
Explore how the residents of this home in the Northeast utilize a combination of flexible load management Savant Power System Modules, an integrated battery storage system, solar panels, and back-up generator power to manage a busy lifestyle in an area known for frequent power outages.
BEST-IN-CLASS TECHNOLOGY
Savant Power Systems are quick and easy to install, can be right-sized for any home, and are designed with a foundation built on compatibility with standard electrical panels and widely available energy storage solutions.